The EU IAI is pleased to announce that its annual educational conference will take place at SOUND GARDEN HOTEL, Warsaw, Poland.
The conference will bring together specialists, forensic suppliers and academics from across Europe representing a wide variety of forensic fields. The presentations will introduce current themes in the field and provide delegates with the opportunity to discuss and develop ideas with colleagues from across Europe.  
 WE WOULD LIKE TO THANKS
OUR CO-ORGANIZER

WELCOME SPEECH
DEPUTY DIRECTOR
KRZYSZTOF BORKOWSKI
Bio
Krzysztof Borkowski, born in 1963, is a graduate of Faculty of Physics, University of Warsaw, and Postgraduate Studies for Forensic Experts in Szczytno (1991-1992). In 1991, he joined Central Forensic Laboratory of the Police (CFLP) as footwear examiner with forensic expert status. He is one of the authors of methodology devoted to forensic footwear examination as well proficiency tests by interlaboratory comparisons for Regional Forensic Police Laboratories. Since 2008, he has been a member of the Steering Committee of ENFSI Marks Working Group. He is also a co-author of interlaboratory comparisons in the scope of shoewear examination. In 2012, Borkowski obtained his PhD degree in law at the Institute of Criminal Law, Faculty of Law and Administration, University of Warsaw. His PhD thesis, devoted to forensic identification of footwear, was awarded in Tadeusz Hanausek XIV Competition as the thesis of the year. On 1 August 2013, he was appointed CFLP Scientific Projects Manager. He is an active member of a team appointed under the Scientific-Technical Council working under the auspices of Ministry of the Interior, responsible for drafting strategic programs for the Ministry. Since 2013, he has been a practicing academic teacher at National Defence University. Borkowski is the author of several forensic publication, books, and an experience speaker at various international conferences. Since 2014, Head of CFLP Fingerprint Examination Department; on 5 June 2017 Krzysztof Borkowski was appointed Deputy Director of the Central Forensic Laboratory of the Police.
KEYNOTE SPEAKER 
CEDRIC NEUMANN  
Defence Against the Modern Arts: The Curse of Statistics1
After decades of publications, conferences, debates and research, there is an exponentially-growing agreement in the forensic community that conclusions should be supported by data. At the core of this new approach lies mathematics, and more specifically statistics and probability theory. Data enables stronger, more valid, inferences, and more transparent conclusions. Whether these conclusions are supported by error rates or are reached through the use of a likelihood ratio is not the concern of this talk. However, with great power comes great responsibilities: the use of statistical and probabilistic concepts to interpret data may give a varnish of legitimacy to poor data, weak understanding of scientific issues, or flawed methodology.                              
In this talk, we will review three results, based on data and involving the use of statistics and probability theory, that are advocated to support forensic conclusions. The first result involves the interpretation of so-called black-box studies to quantify the error rates of fingerprint examinations. During this talk, we will explore the flawed PCAST interpretation of the Miami-Dade Police Department study and discuss how the misuse of statistics led to the 1 in 18 false positive error rate claimed in the PCAST report. The second and third results involve two different attempts to quantify the weight of forensic evidence using calculations that have been given the appearance of the Graal: the likelihood ratio. During this talk, we will expose these two widely advocated approaches (one in the U.S. and one in the E.U.) and discuss how the misuse of statistics and probability theory leads to algorithms that generate numbers that are either meaningless, or that can be dramatically misleading.

To end this talk on a positive note, we will also explore different strategies to uncover the hollowness of these ideas and some research avenues that are more rigorous and promising. The audience shall not fear attending this talk. Members of the public will neither be cursed nor turned into statisticians (or toads). Many real-world and forensically related analogies will be used to explore these tricky issues.  

1I wish to thank Dr. Glenn Langenburg (and Harry Potter) for letting me repurpose a title he made famous. I would also like to thank Ben Parker for his wise contribution to this abstract.
Workshop (3 hours) – Decision-making in forensic science: what information is needed, which conclusions are supported.
The inference of the source of a given trace is the key question addressed by most forensic scientists (at least in the pattern and trace sub-disciplines). The inference process includes many different phases, which, in turn, require different types of information. Fortunately, the decision-making process used in forensic science is no different than the one used to make decisions at every instant of our lives; thus, this process is, at least unconsciously, very familiar to all of us. During this workshop, we will explore, using a series of examples and exercises rooted in our daily lives, the structure of the decision-making process that we use to reach conclusions in forensic science. We will explore how the different types of conclusions that are commonly encountered in forensic science relate to different phases of the decision-making process, and we will discuss how our (in)ability to use certain pieces of information during the process (e.g., because of the possibility of bias) affect the types of conclusions that can be logically supported. No statistical background is required to benefit from this workshop.
Bio
Cedric Neumann was awarded a PhD in Forensic Science from the University of Lausanne, Switzerland. From 2004 to 2010, Cedric worked at the Forensic Science Service (FSS) in the United Kingdom. As head of the R&D Statistics and Interpretation Research Group, he contributed to the development of the first validated fingerprint statistical model. This model was used to support the admissibility of fingerprint evidence in U.S. courts. Cedric is currently an Associate Professor of Statistics at the South Dakota State University. Cedric's main area of research focuses on the statistical interpretation of forensic evidence, more specifically fingerprint, shoeprint and traces. Cedric has taught multiple workshops for forensic scientists and lawyers alike. Cedric served on the Scientific Working Group for Friction Ridge Analysis, Study and Technology (SWGFAST), was a member of the Board of Directors of the IAI and is the resident statistician of the Chemistry/Instrumental Analysis SAC committee in the NIST-OSAC.
KEYNOTE SPEAKER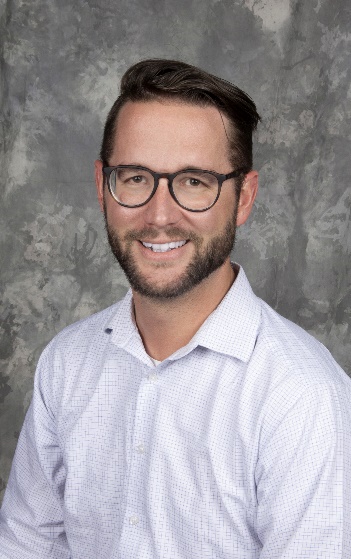 ANTHONY KOERTNER
What Do Latent Print Examiners Want in a Statistical Model?
This presentation will discuss current progress and inherent limitations of proposed statistical approaches to quantify fingerprint evidence with the intent to illicit candid discussion on what can realistically be achieved at this time and whether these limitations are "true" issues or merely byproducts of any acceptable scientific method. Shedding light on these perceived limitations may assist latent print examiners in their understanding of these statistical models and how they may not be perfect, but may be somewhat suitable in their attempt to satisfy some of the demands set forth by NRC and PCAST. After attending this presentation, attendees will gain knowledge on the various statistical models currently in existence in the latent print community. This presentation will discuss scores derived from these models and how they fit in the many available Bayesian Verbal Equivalent Scales utilized not only in the Forensic Sciences but other industries as well. Attendees will also gain knowledge on recently published research surrounding how potential jurors interpret scores derived from a particular latent print statistical model. The search for a suitable latent print statistical model to assist in expressing the weight of friction ridge evidence has intensified since the 2009 National Research Council (NRC) report on Forensic Science entitled Strengthening Forensic Science in the United States: A Path Forward. The NRC report along with the 2016 President's Council of Advisors on Science and Technology (PCAST) report entitled Forensic Science in Criminal Courts: Ensuring Scientific Validity of Feature-Comparison Methods challenged the friction ridge community to become more objective and develop tools to express the strength of evidence. As practitioners, we are justifiably concerned with how our evidence can best be presented in a trial format; in a manner that accurately conveys the strength of the evidence and is understandable by a jury. From a practitioner perspective, we want a model that: (1) supports our opinion of source attribution; (2) does not over or understate the strength of the evidence; (3) shields us from any potential error; (4) provides the exact same measure every time; and (5) is entirely objective. While these may be desired, can or will we ever achieve these requirements? Are the models currently available "no good" or do we need to curb our understanding and expectations of what can be realistically achieved within acceptable limits of science? This presentation will discuss current progress and inherent limitations of proposed approaches with the intent to illicit candid discussion on what can realistically be achieved at this time and whether these limitations are "true" issues or merely byproducts of any acceptable scientific method. Shedding light on these perceived limitations may assist latent print examiners in their understanding of these statistical models and how they may not be perfect, but may be somewhat suitable in their attempt to satisfy some of the demands set forth by NRC and PCAST.
Disclaimer: The opinions or assertions contained herein are the private views of the authors and are not to be construed as official or as reflecting the views of the United States Department of the Army or United States Department of Defense.                    
Bio
Anthony Koertner, CLPE, CFWE
Latent Print Examiner
Defense Forensic Science Center
Anthony Koertner is a Latent Print Examiner at the Defense Forensic Science Center. Mr. Koertner graduated from the University of Central Florida in 2006 and began his career in friction ridge examination in 2007. He recently received his Master of Science in Forensic Science from the University of Florida. Mr. Koertner is an Active Member of the International Association for Identification, certified in both latent print examination and footwear tire tread examination. Currently he serves as a member of the Footwear and Tire Subcommittee within the Organization of Scientific Area Committees (OSAC) for Forensic Science.
is a valued DIAMOND SPONSOR of the EU IAI's 2019 Annual Conference!!!!!!!!!!!!!!!
About IDEMIA
IDEMIA, the global leader in Augmented Identity, provides a trusted environment enabling citizens and consumers alike to perform their daily critical activities (such as pay, connect, travel and vote), in the physical as well as digital space. Securing our identity has become mission critical in the world we live in today. By standing for Augmented Identity, an identity that ensures privacy and trust and guarantees secure, authenticated and verifiable transactions, we reinvent the way we think, produce, use and protect one of our greatest assets – our identity – whether for individuals or for objects, whenever and wherever security matters. We provide Augmented Identity for international clients from Financial, Telecom, Identity, Public Security and IoT sectors. With 13,000 employees around the world, IDEMIA serves clients in 180 countries.
A propos d'IDEMIA
IDEMIA, le leader mondial de l'Identité Augmentée, fournit un environnement de confiance permettant aux citoyens, comme aux consommateurs, d'accomplir leurs activités quotidiennes les plus importantes (payer, se connecter, voyager ou voter), que ce soit dans le monde physique ou dans le monde digital. Sécuriser notre identité est devenu essentiel dans le monde dans lequel nous vivons. En nous engageant pour l'Identité Augmentée, une identité qui assure respect de la vie privée et confiance mais garantit également des transactions sécurisées, authentifiées et vérifiables, nous réinventons notre manière de penser, de produire, d'utiliser et de protéger l'un de nos biens les plus précieux, notre identité, partout et à chaque instant où la sécurité importe. Nous fournissons cette Identité Augmentée à des clients internationaux des secteurs financiers, des télécommunications, de l'identité, de la sécurité publique et de l'Internet des Objets. Avec 13.000 employés dans le monde, IDEMIA sert des clients dans plus de 180 pays.
Pour plus d'informations, rendez-vous sur www.idemia.com / Et suivez @IdemiaGroup sur Twitter
is a valued Silver sponsor of the EU IAI's 2019 Annual Conference!!!!!!!!!!!!!!!
Foster + Freeman are innovators in the design and manufacture of systems for the examination of questioned documents, latent fingerprints, trace evidence and shoe prints.

Established in 1978, Foster + Freeman has become one of the foremost forensic science equipment suppliers in the world, exporting market leading products to more than 160 countries.
Our products are designed to assist in finding evidence at scenes of crime and in performing detailed forensic investigations in the laboratory. Our customers include all major police, forensic science laboratories as well as government agencies, commercial and private organisations, homeland security, immigration authorities and security printers.

is a valued Silver sponsor of the EU IAI's 2019 Annual Conference!!!!!!!!!!!!!!!

Gemalto, a Thales company, is a global leader in digital security, bringing trust to an increasingly connected world. We design and deliver a wide range of products, software and services based on two core technologies: digital identification and data protection. Our solutions are used by more than 30,000 businesses and governments in 180 countries enabling them to deliver secure digital services for billions of individuals and things. We have built a unique portfolio of technology and expertise including physical and digital identity credentials, multiple methods of authentication – including biometrics – and IoT connectivity as well as data encryption and cloud service protection.

is a valued Bronze sponsor of the EU IAI's 2019 Annual Conference!!!!!!!!!!!!!!!

Camsonar International (Group) Limited has many award-winning products of forensic science applications. We have digitalized some of the traditional forensic applications. Our products cover seven categories, as crime scene investigation mobile laboratory, footprint identification laboratory, toolmark identification laboratory, firearm identification laboratory and others. Welcome resellers to join our network!
E-mail: This email address is being protected from spambots. You need JavaScript enabled to view it. Skype: Camsonar Forensics Website: www.camsonar.net
is a valued Bronze sponsor of the EU IAI's 2019 Annual Conference!!!!!!!!!!!!!!!

'Catch more offenders with EvoFIT'.
Developed in the UK and subject to a rigorous and robust testing programme, EvoFIT is used to great effect by police forces worldwide. With an intuitive user interface and simple to use, EvoFIT has identification rates of 74% and consistently identifies more offenders for you.  


is a valued Bronze sponsor of the EU IAI's 2019 Annual Conference!!!!!!!!!!!!!!!
SPEX Forensics, a division of HORIBA Scientific, and World Leader in Forensic Light Sources, celebrating 23 years of innovation. Once again revolutionizing the industry with latest LED and LASER Technology, Full Spectrum Cameras, Fingerprint Image Enhancement Systems and Fingerprint/ Palm Print Identification Systems. Evidence detection, documentation and identification has evolved.