The EU IAI is pleased to announce that its annual seminar will take place at CASA hotel, Amsterdam, The Netherlands. A secure service for enrolment will soon be available, for further information please contact EU IAI.
The conference will bring together specialists, forensic suppliers and academics from across Europe representing a wide variety of forensic fields. The presentations will introduce current themes in the field and provide delegates with the opportunity to discuss and develop ideas with colleagues from across Europe.
KEYNOTE SPEAKER AT THE CONFERENCE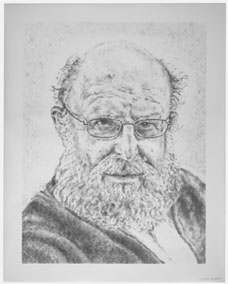 Professor Pierre Margot
Professor Pierre Margot fell early in the cauldron of forensic science by obtaining a combined degree in forensic science and criminology at Lausanne University, Switzerland, in 1974. A short spell in the UK attracted him to pursue a MSc degree followed by a PhD degree in forensic science at Strathclyde University in Glasgow. Postdoctoral research led him from Salt Lake City (USA) in forensic toxicology at the Center for Human Toxicology (University of Utah), to the Federal Institute of Technology (EPFL) in Lausanne (research in chromatography) and to the Australian National University in Canberra (Australia) to pursue research and development in dactyloscopy (fingerprints). He was then called to take the professoral position in 1986 in Lausanne. He is the 4th professor occupying the first academic chair in forensic science, created in 1909 at the University of Lausanne. One of his major contribution is to have created a research centre where over 70 PhD theses have been completed in the last 20 years and a full commitment to develop further this discipline as a key actor of forensic intelligence, investigative science and in providing solid and measurable evidence in court. His group has published over 220 peer-reviewed papers in forensic science within the last 10 years.
His contributions to forensic science were internationally acclaimed with major awards such as the Douglas M. Lucas Medal of the American Academy of Forensic Sciences, a doctorate honoris causa at the University of Québec in Trois-Rivières (Canada), accession to the French speaking Pantheon of criminalistics, ENFSI (European Network of Forensic science) contributor award and more recently the John Dondero Award of the International Association for Identification (IAI). Pierre Margot is associate editor of Forensic Science International, the major scientific journal in forensic science and co-author of the book "Fingerprints and Other Ridge Skin Impressions" 2nd edition CRC Press 2016.
The portrait was made by artist and forensic scientist Jennifer Hannaford from New York, using fingerprints to draw the portrait.
The EU IAI is an organisation that is actively promoting education and partnerships within Forensic Science across the continent.

is a valued Silver sponsor of the EUIAI's 2017 Annual Conference!!!!!!!!!!!!!!!
is a valued Silver sponsor of the EUIAI's 2017 Annual Conference!!!!!!!!!!!!!!!
is a valued Bronze sponsor of the EUIAI's 2017 Annual Conference!!!!!!!!!!!!!!!

is a valued Bronze sponsor of the EUIAI's 2017 Annual Conference!!!!!!!!!!!!!!!