KEYNOTE SPEAKER AT THE CONFERENCE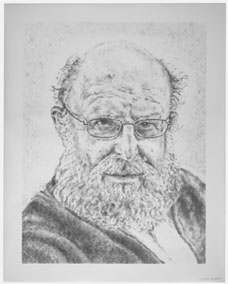 Professor Pierre Margot
Professor Pierre Margot fell early in the cauldron of forensic science by obtaining a combined degree in forensic science and criminology at Lausanne University, Switzerland, in 1974. A short spell in the UK attracted him to pursue a MSc degree followed by a PhD degree in forensic science at Strathclyde University in Glasgow. Postdoctoral research led him from Salt Lake City (USA) in forensic toxicology at the Center for Human Toxicology (University of Utah), to the Federal Institute of Technology (EPFL) in Lausanne (research in chromatography) and to the Australian National University in Canberra (Australia) to pursue research and development in dactyloscopy (fingerprints). He was then called to take the professoral position in 1986 in Lausanne. He is the 4th professor occupying the first academic chair in forensic science, created in 1909 at the University of Lausanne. One of his major contribution is to have created a research centre where over 70 PhD theses have been completed in the last 20 years and a full commitment to develop further this discipline as a key actor of forensic intelligence, investigative science and in providing solid and measurable evidence in court. His group has published over 220 peer-reviewed papers in forensic science within the last 10 years.
His contributions to forensic science were internationally acclaimed with major awards such as the Douglas M. Lucas Medal of the American Academy of Forensic Sciences, a doctorate honoris causa at the University of Québec in Trois-Rivières (Canada), accession to the French speaking Pantheon of criminalistics, ENFSI (European Network of Forensic science) contributor award and more recently the John Dondero Award of the International Association for Identification (IAI). Pierre Margot is associate editor of Forensic Science International, the major scientific journal in forensic science and co-author of the book "Fingerprints and Other Ridge Skin Impressions" 2nd edition CRC Press 2016.
The portrait was made by artist and forensic scientist Jennifer Hannaford from New York, using fingerprints to draw the portrait.
   Opening Keynote Lecture
« One cannot be half pregnant…or the identification riddle »
The certainty of identification has been the dogma of fingerprint identification for a long time. Practice had forgotten the discussion of pioneers and until recent realisation that the error rate was non nil and the final attacks by the NAS report in the USA, most fingerprint specialists rejected the idea of a decision process brought with some difficulties. How many times have I heard « one cannot be half pregnant » when discussing the identification process in the 1990's and early 2000's? Have we reached term? A small review of the riddle will be developed.
              Eric Ray
Eric Ray has been employed as a Forensic Scientist since 2007 and is a Certified Latent Print Examiner. He earned a BS in Biochemistry and Molecular & Cellular Biology from the University of Arizona in 2000. As a member of the IAI, Eric is on the Editorial Board of the JFI. Eric has published and presented extensively on the exclusion decision in latent print comparisons. In his spare time he also co-hosts the Double Loop Podcast, a weekly show on fingerprint topics.
  Lecture
Sufficiency for Exclusions The Exclusion decision has long been an overlooked part of the latent print examination process. It is not merely the simple opposite of the Identification decision, but must be studied independently to determine its utility, an acceptable level of accuracy, how to measure sufficiency, and when it is an appropriate decision to reach. This lecture will discuss the exclusion decision and its relation to the "One Discrepancy Rule", accuracy, anchor points, levels of detail, cyclical examination, and hypothesis testing. To improve accuracy and consistency the latent print field must reach a consensus on the type and amount of information that constitutes sufficiency for Exclusion. Workshop Reducing Erroneous Exclusions.
  Workshop
The exclusion decision is a fairly recent change in latent print comparisons, and the discipline is still struggling with how to handle exclusions. Erroneous exclusions are being discovered with surprising frequency in latent print units around the country. Many labs have begun to verify their exclusion decisions, and this has resulted in errors finally being noticed. Recent research into the decisions of latent print examiners shows that erroneous exclusions are common and inevitable. So, what training have you had in exclusions? What is enough for an exclusion? What is your lab's standard for exclusion? Is your lab implementing any new Quality Assurance policies to address this problem? This workshop will review the policy changes that Arizona DPS has implemented in their latent print unit to reduce erroneous exclusions. Examples of erroneous exclusions from casework will be presented along with information on circumstances that might make an erroneous exclusion more likely. Hands-on comparison exercises will demonstrate a practical approach to exclusion decisions. This class is intended for latent print examiners who routinely conduct comparisons.
Download EU IAI 2017 Conference Brochure